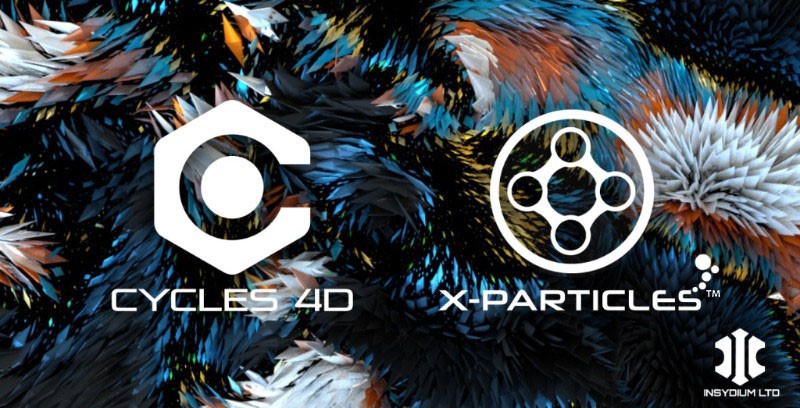 It's Black Friday Sale Time, buy our Cycles 4D Render Engine Bridge, for only £111*.
The price includes 3 FREE Render Nodes per license, quote coupon code BLK40 on our checkout page.
 
Cycles 4D is a dedicated bridge plugin allowing Cinema 4D users to access the Cycles rendering engine directly inside Cinema 4D without the need for an external application.
 
So why own Cycles 4D? Cycles 4D comes with full X-Particles Support, and it feels like an extension of Cinema 4D; you'll receive 12 months FREE Support and Updates. Find out more about Cycles 4D Render Engine Bridge visit insydium.com/cycles4d. Or watch Cycles 4D in action – Maxon Webinar 2017 Cycles 4D Motion Design by Mario Tran Phuc
 
40% Off Sale Offer also includes
 
New X-Particles 3.5 License** Now £270* (approx $355 USD, €299 Euros)
Bundle Deal - X-Particles 3.5 & Cycles 4D** Now £360* (approx. $473 USD, €399 Euros)
 
Remember you've only got until Monday 27th Nov! So hurry, buy now to get 40% Off our INSYDIUM Products mentioned above, just quote coupon code BLK40 on our checkout page, please don't miss out on this great offer.